Taxi Transfers To and From Dallas Airport
Find Unbeatable Value Taxi Transfers


Dallas Airport Taxis - Fares, Distances and Where to Find Them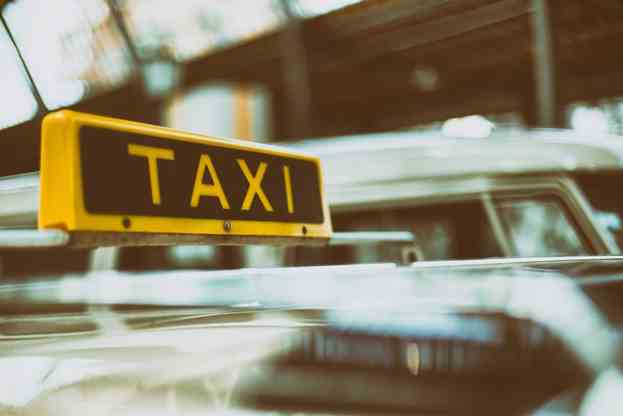 Dallas Fort Worth Airport is situated in the United States of America, virtually equidistant from both the cities of Dallas and Fort Worth. It is one of the largest airports in the world, as it is ranked as the eighth busiest in terms of passenger traffic, and the third busiest in terms of aircraft movements. Over 69 million passengers pass through the airport each year. Dallas-Fort Worth Airport is also a main hub for airline carriers such as American Eagle and American Airlines. Although the trains and buses from the airport are less expensive, many passengers like to hire a taxi. There are plenty of taxis from a variety of taxi companies available nearby the terminals.
Dallas Airport consists of five terminal buildings, all of which are semi-circular in shape except for Terminal D. Passengers are able to transfer between the terminals by way of the blue and green vans, or shuttle buses, and by the Skylink, which is a high-speed airport train. The Skylink at Dallas Airport is actually the largest airport people mover system in the world. The train is available every two minutes, and it has an average travelling time of five minutes. Once passengers have collected their baggage they can leave the airport by way of their own car, rented car, bus, train or taxi. From Terminals A, B, C and E, passengers at Dallas Airport will find the taxis waiting on the upper level, while from Terminal D, taxis are available at the lower level of the building. Between the hours of 08:00 and midnight, there is an Airport Guest Assistant at the taxi stands who is able to offer any assistance needed for catching a taxi from the airport.
In most cases, passengers in need of a taxi will simply hire one directly from the taxi ranks, but taxis can also be reserved in advance of your trip to Dallas Airport. The number at the airport to call in order to reserve a taxi is 972 574 5878. This number is also used to request a taxi between midnight and 08:00 AM. The taxi companies available include;
Alamo Cab Company (214 688 1999)
Checker Cab (972 222 2000)
Ambassador Cab (214 905 1111)
Cowboy Cab Company (214 428 0202)
Diamond Taxi (214 349 3333)
Eagle Cab Company (214 421 7788)
Executive Taxi, Inc. (972 554 1212)
Freedom Cab (214 712 0800)
Golden Cab Company (972 554 1212)
Jet Taxi Inc. (800 538 8294)
Ranger Taxi Company (214 428 0202)
Taxi Dallas (972 554 1212)
Yellow Cab Company (214 426 6262)
Texas Cab Company (214 599 9483).
Passengers find the taxi services at Dallas-Fort Worth Airport to be more convenient than trains and buses for many reasons. A taxi is able to take you directly to the curbside of your residence, hotel or place of business, and depending on traffic, the journey is usually quick and hassle-free. A bus, on the other hand, will need to stop at various locations on the way to its main destination, and once arriving, you may still be quite far from where you need to go. You may need to transfer to another bus or two in order to get nearer to your destination. Passengers with heavier luggage loads, and/or small children may also prefer to simply use a taxi, as it may not be that easy to travel with the family and luggage on buses or trains. Taxis are also used by business professionals, as they are faster, and offer a more private journey.
Although at times the taxi driver will measure your journey with a meter device, many popular destinations from Dallas Airport have set rates and fares. There are also a number of additional costs that are charged along with the main taxi fare. These costs are usually standard between the various taxi companies. There is a small charge for airport services, in other words, for being dropped-off or collected from the airport. A minimum fare is also charged for trips originating on airport property and ending on airport property, as well as for terminal transfers. The minimum taxi fare charged to all destinations is $17.00, while the minimum for transfers is $7.00. These prices do not include any extra charges. A few dollars may also be added to the taxi price for extra passengers, luggage loaded and for travelling later at night or on Sundays and public holidays.
All taxis from Dallas Airport charge a flat rate of $43.00 when travelling to areas within the Fort Worth Central Business District, which is bound by Belknap Street in the north, Interstate 30 on the south, and Summit Avenue on the west and the Interstate 35 to the east. Passengers travelling to locations in the Dallas Central Business District will be charged $40.00. The Woodall Rodgers Freeway to the north, the R.L. Thornton Freeway to the south, the Central Expressway on the east and the Stemmons Freeway to the west mark this area. Also included in this district, are any locations within 1,000 feet of the above-mentioned boundaries. Other popular destinations by taxi, and the approximate taxi fares, are as follows:
Dallas City Hall/Convention Center - $40.00
Dallas West End - $40.00
Plano City Hall - $60.00
Dallas Market Center - $32.00
Fort Worth City Hall/Convention Center - $43.00
Arlington City Hall - $33.00
Irving City Hall - $24.00
Cowboys Stadium/Rangers Ballpark/Six Flags - $27.00.
Passengers with disabilities can contact the Yellow Cab taxi company, as they provide more accessible vehicles. Their telephone number is 800 444 6400, and their website address is http://www.dallasyellowcab.com. Dallas-Fort Worth Airport is also fully accessible for passengers with reduced mobility.
Taxi Transfer Customer Reviews
Available Transfer Options